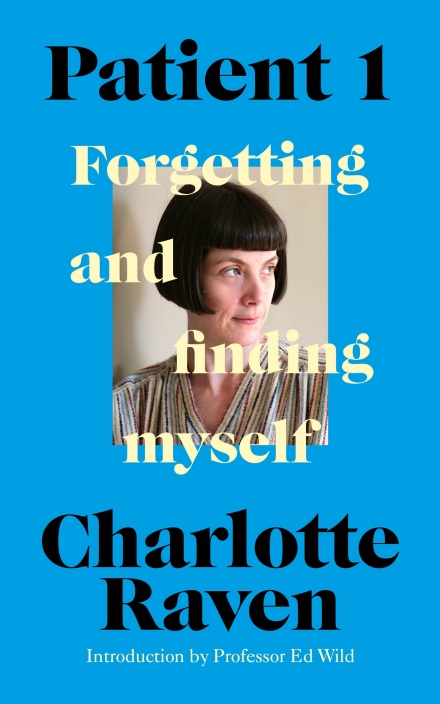 Special announcement! I've contributed an afterword to Patient 1, a memoir by Charlotte Raven – journalist, leading feminist thought leader, and person with Huntington's disease. Patient 1 will be out on hardback, ebook and audiobook on 4th November 2021. My afterword explains how doctors and patients like Charlotte are working together to create a better future for families affected by Huntington's.
"Brutally candid … a devastating but remarkable testament of self-preservation"
Caroline Sanderson, The Bookseller (Editor's Choice)
"Powerful"
The Guardian (top 50 books of autumn 2021)
---
I'm a Professor of Neurology at University College London, a Consultant Neurologist at the National Hospital for Neurology and Neurosurgery in London's Queen Square, and Associate Director of UCL Huntington's Disease Centre.
I run clinics in general neurology, neurogenetic movement disorders and Huntington's disease.
I lead a team of researchers aiming to accelerate the development of new therapies to make a real difference for people impacted by Huntington's disease.
I studied medicine at Christ's College, Cambridge University, and have worked in neurology since 2005. My PhD research at UCL Institute of Neurology won the 2009 Queen Square Prize in Neurology.
I believe that scientists have a duty to make their work accessible and understandable to the people who need it most. In 2010, I co-founded HDBuzz, an online source of reliable, impartial, easy-to-understand information about HD research. HDBuzz is now the world's foremost HD research news source. In recognition of this, I was awarded the 2012 Michael Wright Community Leadership Award by the Huntington Society of Canada and the 2014 Research Award by the Huntington's Disease Society of America.
I have authored 7 book chapters and over 80 peer-reviewed publications. I serve on the Medical Advisory Panel of the Huntington's Disease Association, the Association of British Neurologists Neurogenetics Advisory Panel, and the Translational Neurology Panel of the European Academy of Neurology. am Associate Editor of the Journal of Huntington's Disease and advise the steering committee to the UK All-Party Parliamentary Group on Huntington's disease. I am the co-Lead Facilitator of the European Huntington's Disease Network's Biomarkers Working Group.